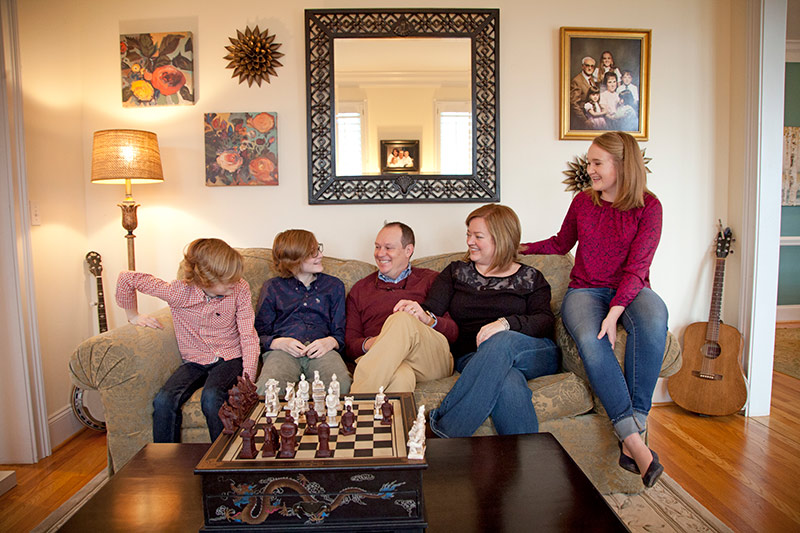 We are Robyn and David Ellis
Our story starts at Salem High School in the 1980's where we shared the same math class.  I was the studious new transfer student, and David was the laid back fun guy.  Although we didn't really know each other then, David would smile and say hi to me as he shuffled into class just as the bell was about to ring.  Fast forward to college, we started dating.  As they say, opposites attract.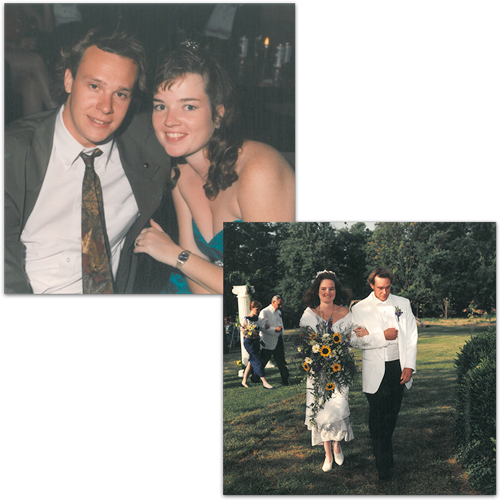 The Early Years
When I was in my last year of college, we decided to get married. We were so young! Our early marriage survived graduate school and law school, and it wasn't long before we were in our late 20's and moving back to Roanoke to start our real adult lives. I went to work for a law firm in downtown Roanoke, and after a short stint of teaching college classes, David began to explore the financial services industry. We ended up working for different businesses in the same building in downtown Roanoke. We were just a few flights of stairs away from each other. (We could sneak up on each other, and I will never forget the day I walked into his office and caught him eating M&Ms when we were supposed to be on a diet! Busted!)
Our family grew with the birth of our daughter Rose, and soon came Henry, then Jack.  It was after we had our third child that I decided I wanted to start my own office and focus on the areas of law that I always preferred – elder law and estate work.  David was working with the private wealth management team of a regional bank at the time, and despite the fact that I was giving up a regular paycheck (which is a terrifying thing when you have three young children), David supported me at each step.
Just a few years after I established my office, David decided he also wanted to strike out on his own, and he opened an independent financial practice.  At the time, our offices were located a few blocks from each other.  Realizing we had such a great overlap in the goals of our practices of helping families organize and plan their lives and affairs, we decided to "move in together"!  A huge step in our professional lives.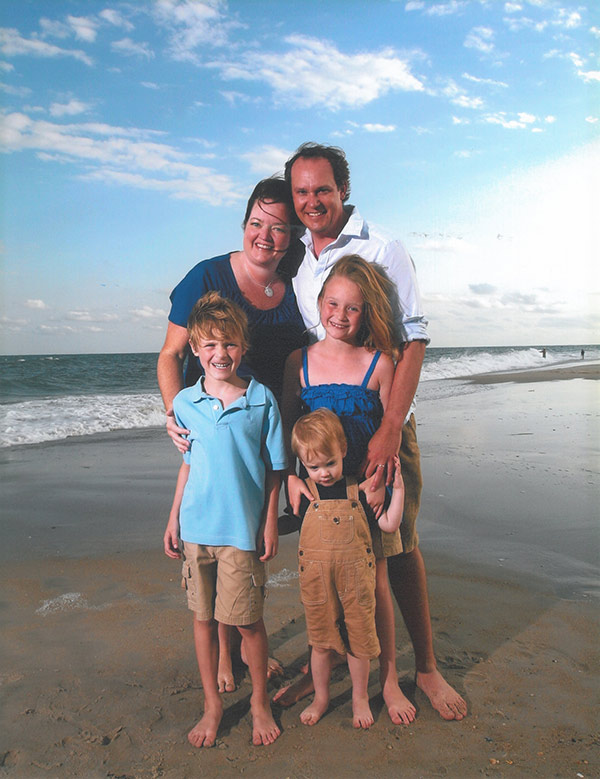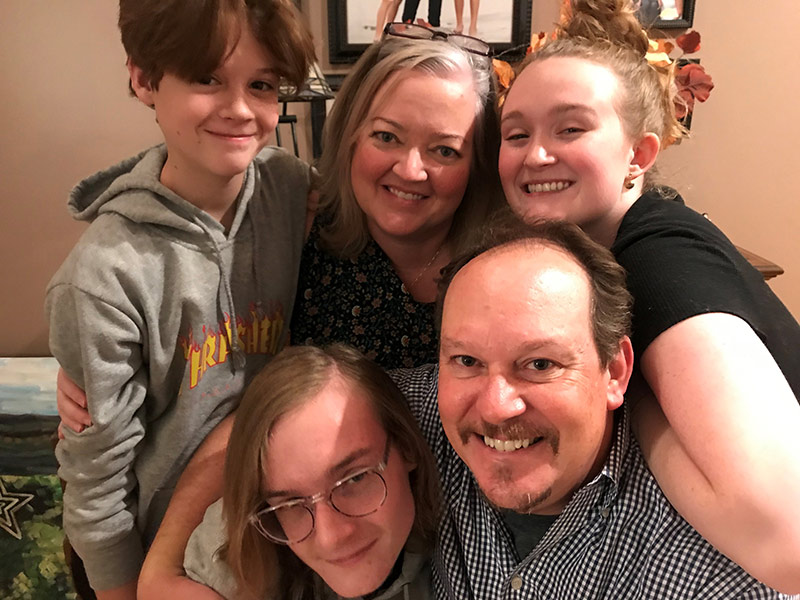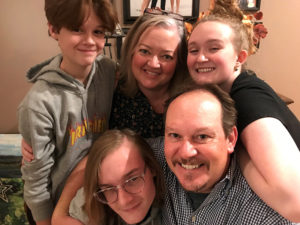 Much time has passed since I first spied David in that Algebra II class.  For almost a decade, David and I have spent virtually 24/7 with each other, except for those occasional (and not so occasional) golf games he lives for.  Our offices are side by side.  How do we do it?  Pretty successfully.  Some of the success comes from the phrase "yes, dear."  Otherwise, we respect each other's expertise.  We maintain our own interests, while living our lives together.  David is a creative and enthusiastic big picture guy.  I am a hopelessly practical person who loves to be in charge and plan things out.  He likes gadgets and playing golf and intellectual pursuits like quantum physics. I like gardening and crocheting and watching true crime shows. We avoid stepping on each other's toes.
I respect David as a father and a son, and he knows I am a devoted mother and daughter.  Family has always been our focus.  We both valued our childhood experiences of spending time with our grandparents and extended families, and there was nothing more important to us than giving our children that experience.  Our children have grown up running through the sprinkler with their cousins, fishing with their grandfather, and singing silly songs with their grandmother.
And that's our story, in a nutshell.  Just two crazy kids who got married and moved in together.  Then grew up and became a lawyer and a financial planner and moved in together again.  Inspired by our own family to succeed, and inspired to help other families plan for success.
-Robyn Ellis